Adventure Planning
hiking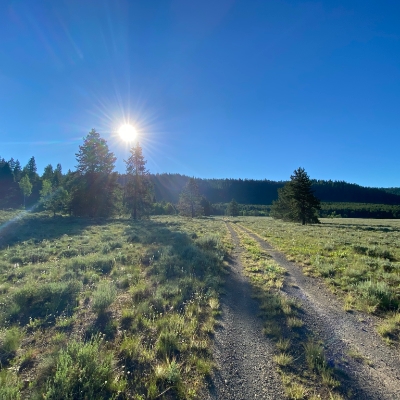 When I first started planning my own adventures, I came up with what I thought were great ideas of where I wanted to go but had little idea of how to actually accomplish my goals. You may have had similar experiences, and if so, I hope to help you learn how to effectively put together a plan for your next adventure!
As a guide near Zion National Park, I had many opportunities for quick trips on my days off, most of which were put together only a few hours beforehand. Because of this, I became very good at planning short adventures for myself and those who came with me. The first point that is important to remember is to not be complacent when going on last-minute excursions. Inadequate preparation and short trips often go hand in hand, so please don't fall into the trap of not planning enough. Always let someone else know where you are going and when you plan on getting back. As well, bring more than enough water and some extra snacks in case things take longer than expected. Something else to think about is an emergency backup plan. When obtaining wilderness permits from the National Park Service you are asked whether you have an emergency plan. These are easy to forget about but very important to have. Consider everything that could go wrong for a particular activity and prepare how to address those mishaps.
When planning these short adventures I would go about it one of two ways. First I would decide what/where I wanted to go and then find a few people who were also off and wanted to come or I would find a group first and then we would decide on somewhere to go. These decisions were usually the night before or even on the same day at times but we always made sure that we had the resources needed for a successful trip.
Sometimes we just need to get out, and the destination isn't too important. Other times we have a specific goal in mind. If I wanted to go on a backpacking trip just for the sake of getting out and going backpacking, then I wouldn't worry about trying to find an exotic place to go. I wouldn't plan for a lot of time, probably only one or two nights. My location would be nearby and somewhere that I wouldn't need a permit to get as I would be doing this last minute. I live in Idaho, so most places are populated by bears. Because of this, I would take the necessary precautions of carrying bear spray and hanging up my food. After this, I would put all of my stuff together, which is easy for me because I keep it all in a box, prepare my meals, and get ready to go.
On the other hand, if larger groups are involved more care needs to be given to timing and location. For example, in a few weeks, my family will be going on a group backpacking trip in Yellowstone National Park. Since there will be multiple families involved the dates were set months ago. Recently we have been discussing location. The experience level of the group, physical abilities, and goals were all considered.
Many members of the group don't have a lot of backpacking experience, and their physical condition varies as well. We wanted to make sure that the trip was enjoyable for all (so that they would want to do it again). We had narrowed our choices to two options, Green lake, a beautiful mountain lake, or Union Falls, a fantastic backcountry waterfall. Both would put us at 4-5 miles each day, but getting to the lake required several thousand feet of elevation gain.
In the end, we decided on Union Falls in Yellowstone National Park for a few reasons. One of these reasons was the experience level of the people in our group. Many of them are younger or haven't backpacked very much so we needed a trip that would accommodate them. The Union Falls trail is fairly flat and would only be around 5 miles each day so very doable for less-experienced hikers. We are currently working on applying for campsite permits to stay for two nights. If we aren't able to get the permits we have Green Lake as a backup plan to make sure that we can still get out.
A different example would be if I wanted to plan a boating trip down the Middle Fork of the Salmon River. This is a permitted river so in the spring I would need to enter the lottery drawing for the permit. After getting the permit I would start coordinating with people about food and gear for the trip. We would decide how many days to spend, how far to travel each day, and which campsites we wanted to stay at. A shuttle for vehicles would also need to be arranged and a time to meet at the put-in would be scheduled.
With all of these trips there were several things which I kept in mind and would invite you to follow these same steps. First off, decide how long you have to spend. If you only have a few hours, choose something close by and shorter. Keep into account the time it takes to get to a put-in or trailhead, this will affect how much time you get for the actual activity. If you have several days, decide if you will be doing something different each day, or extending one activity over several days. For example, a rafting or backpacking trip will take multiple days each, while a bike ride or hike might just take an afternoon. While determining your time frame, make sure to plan for meals and snacks too.
The next thing to determine is where you want to go. Is there a trail you've always wanted to check out, a float that sounds like a blast? How much time you have will affect how far you can go, but still choose somewhere that you can get excited about, even if you've done it before. When deciding a location, research elevation change, water, wildlife, and trail conditions. Know the dangers of the area you will be in and how to appropriately respond to them. Learning about permits and restrictions for your destination is also critical for a successful trip. If you need permits or reservations to camp or even get onto the trail, get these as far in advance as possible to ensure that you can actually go. Anything in a National Park will require a reservation for overnight camping, and even some day hikes are permitted too. Some places will even have a group size limit, so make sure to do your research on this so everyone who wants to go can. As well, depending on where you are you will have to be prepared against bears. This means carrying bear spray and hanging your food up in a bag where animals can't get to it.
Another very important thing to keep in mind when planning your expedition is the purpose of your trip; do you want to go a certain distance, get to a destination, or simply just get out of the house for a few hours? What you want to accomplish will determine many other factors of your adventure. If you are just needing some fresh air then it doesn't really matter where you go or how long you spend. However, it will be important to be somewhere that you can refresh yourself. If distance is your primary objective, you'll want to choose a location conducive to accomplishing your goal. Destination expeditions, another good option, can take the most planning, but I believe that they are also the most rewarding.
When making decisions about all of these things, also consider who all will be joining you on your adventure. Because it is generally not recommended to go alone, plan on bringing at least one person with you. If you are going on a solo expedition, however, at least let someone else know your plan: when you will start, when you plan on finishing, and where you will be going. This way if something goes wrong, someone will at least know the general area you will be in to send help. When you do have others with you, know the skill level of each person and plan accordingly. Adjust the length and difficulty of your trip to meet the ability of the least experienced person in the group. It is no fun doing something that others make look easy when you are struggling with it. As well, share your plan with the rest of the group and ask for their input when making decisions.
There is a lot to take care of before embarking on an adventure, but if you adequately plan you will have a great time.
With all this in mind, get out there and start planning your next adventure! Have fun and be safe!